Digital signage is an electronic device used to display text, pictures, videos and other content. It can be used in commercial advertising, information release, exhibitions and other scenarios. Digital signage usually uses LCD screens or LED screens as the display medium.
In the digital signage and display market, there are a variety of sizes available on the market, including 32-inch, 43-inch, 49-inch, 55-inch, and 65-inch. Digital signage of different sizes is suitable for different scenarios and needs, such as small stores, hotel lobbies, exhibition venues, etc.
In the digital signage and display market, LCD screens and LED screens are two common display technologies. LCD monitor screens have high color reproduction and clarity, and are suitable for displaying detailed content. LED screens have high brightness and contrast and are suitable for use outdoors or in environments with strong light.
PCs (personal computers) are also commonly used for the control and management of digital signage. By connecting a PC and digital signage, functions such as updating content and adjusting display settings remotely can be achieved.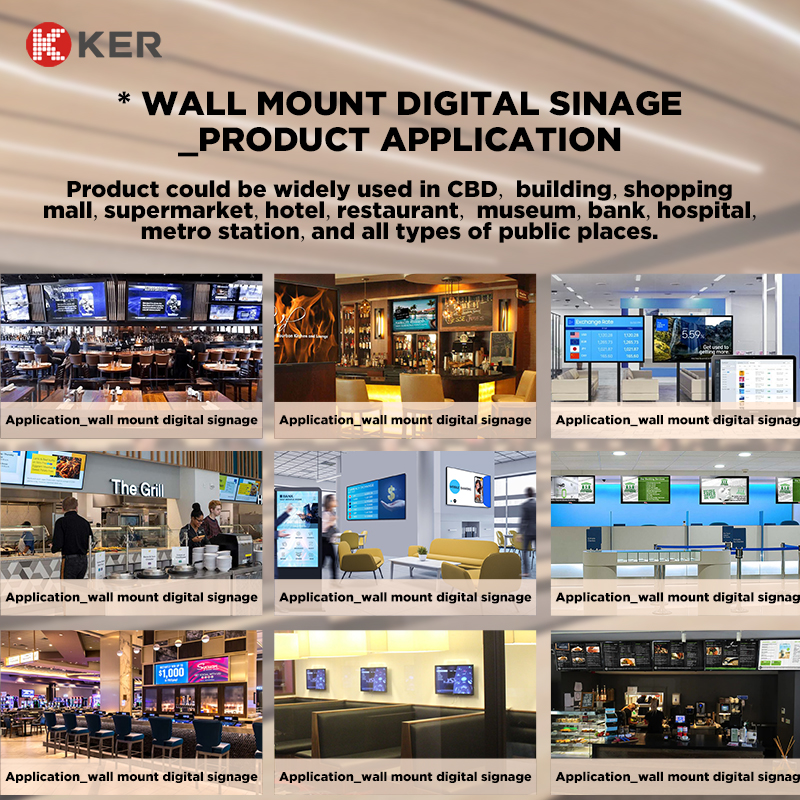 Guangzhou Chujie Information Technology Co., Ltd. is a high-tech enterprise specializing in the development and production ofhuman-computer interaction equipment and selF-service terminals with it's own-brand KER.
We have a professional product line andstrict quality management standards. With a professional technical service team and industry consulting team, we have leading productdesign and research and development capabilities.
After nearly ten years of industry accunulation and technology precipitation, the company has become a core service provider and solution provider for mainstream applications.
Gradually grows into a well-known brand in the touch industry and has won the"The National High-Tech Enterprise""Outstanding Suppliers Of GovernmentProcurement', "The Heavy Contract,Keep Promise AAA Level Enterprise" and other honors.
We possess dozens of patents and software copy rights. Our products are widely used in industrial and commercial tax affairs, adminitrative senvice centers, banks, medicals, hotels,communications, stations, airports, scenic spots, cinemas, specialty stores, schools, factories and other industries, with over 10,0oapplication cases worldwide.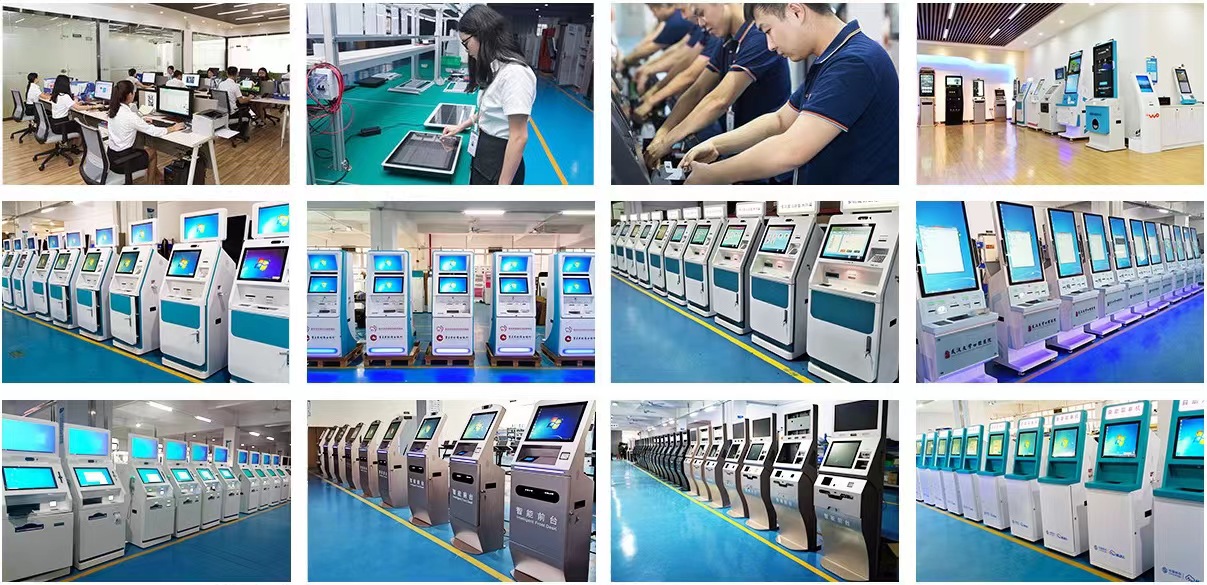 ---
Post time: Nov-18-2023