Government self-service terminals are devices that can provide citizens with government services. These devices are usually placed in government agencies or other public places, such as post offices, banks, supermarkets, etc. The terminal is electronically connected to the government database to facilitate citizens to obtain various government services, such as resident ID card application, household registration change, social security inquiry, medical insurance payment, and issuance of various certification documents.
The government affairs self-service terminal not only provides efficient and fast service methods, but also can effectively reduce the service pressure of the government affairs window and improve government efficiency. The government can gradually realize the "one-time operation" of government affairs services by increasing the number of self-service terminals for government affairs and improving service items.
In addition, government self-service terminals also play a positive role in improving citizen satisfaction. In order to reflect user-friendliness, the interface design of government self-service terminals should be simple and easy to understand. For the elderly and other people who are not familiar with computers, operation tips should be added in the design to facilitate their use.
In general, the promotion of government self-service terminals should be supported by the government, enterprises and all walks of life, and let citizens know the functions and usage methods of government self-service terminals through various channels, so as to better exert their effectiveness.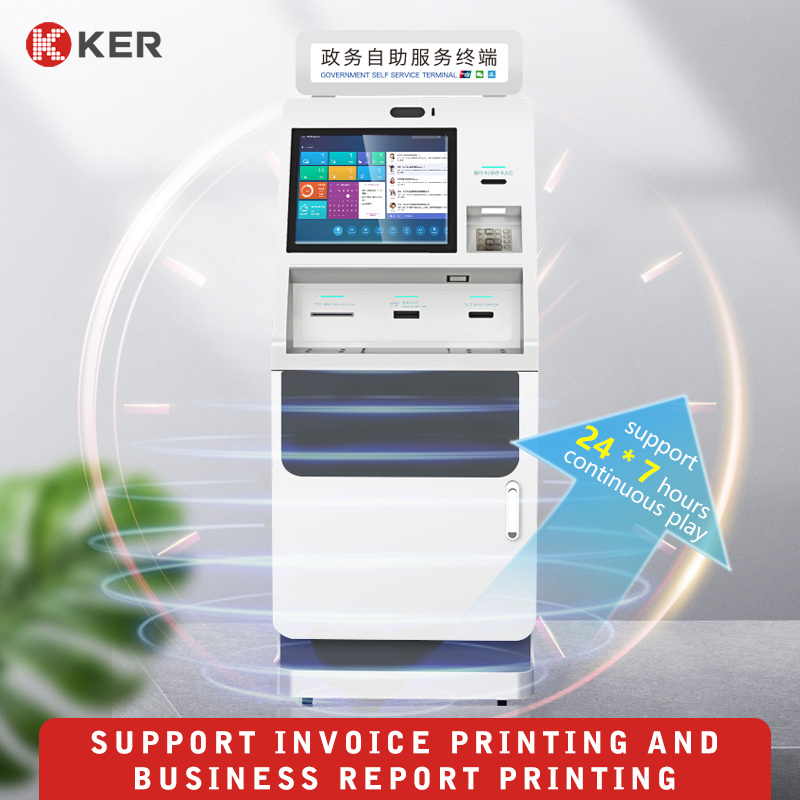 ---
Post time: May-26-2023