INTRODUCTION
Smart coffee table is a multi-functional coffee table with intelligence as the core technology. Compared with ordinary coffee table, smart coffee table is a smart product derived from the collision between traditional furniture and technology. It combines the shape of traditional coffee table with touch screen to realize human-machine interactive experience .
The products are widely used, and can be applied to KTV, dining tables, real estate pre-sale display terminals, telecommunications/mobile/multimedia banks multimedia self-service terminals, multimedia digital wedding display tables, museum display tables, multi-functional interactive pre-sale display terminals for automobile 4S shops, Travel agency multimedia display terminals, etc.
FEATURES
1).Support 5 groups of auto power-on/off time setting one day or 7 days in one week,
automatically play and non-stop replay within the pre-set time frame.
2).No DVD style mechanical movement, hence more durable and suitable for long-hour advertising playing.
3).Built-in CF and SD card reader, support CF/SD/MS/MMS/XD card and USB drive, using CF and SD card as the source of programming, playing with high stability.
4).Upgrade contents of the memory card (or built-in memory) by simply inserting an USB flash drive, no need to take out of the memory card.
5).AUTO/NTSC/PAL video playing format is optional.
6).Playlists support functions, can set different folders, copy all target files to those different folders, system would default to play your target file one by one.
7).Capable of setting different kinds of rolling caption on the top, bottom, sides of the screen.
8).Built-in clock and calendar function in the system of player.
9).OSD Language: supports Chinese, English, Russian French, German, Italian, Spanish, Portuguese, Swedish, Danish, Korean, Japanese etc.
10).Touch Screen can be added
ADVANTAGES 
1. Multi-touch the delay time is short and easy to operate.
2. Can be Looped playing, when power on.
3. Network Port:RJ45/WIFI/4G/Bluetooth.
4. Allowing memory of break point/AD management system.
5. Automatically generating playing list/Mixed displaying of videos,images and music.
SPECIFICATION
Versions
1. USB Version
2. Android WiFi Version
3. Android WiFi + IR Touch
4. Android WiFi + Capacitive Touch
5. Windows WiFi + IR/Capacitive Touch
CPU
Mstar V56
RK3288
RK3288
RK3288
i3-3110M
RAM
w/o
2GB
2GB
2GB
4GB
Internal Memory
8GB
16GB
16GB
16GB
64GB
Operation System
w/o
Android 6.0
Android 6.0
Android 6.0
Win10(not activated)
Touch Screen
w/o
w/o
IR Touch
Capacitive Touch
w/o or IR or capacitive
WiFi
w/o
WiFi 802.11
WiFi 802.11
WiFi 802.11
WiFi 802.11
Buletooth
w/o
yes
yes
yes
yes
WiFi port
w/o
yes
yes
yes
yes
Video format
MPEG-1,MPEG-2,MPEG-4,H.264,H.265,RV etc.,support up to 1080p
Audio format
MP3/WMA/AAC etc.
Speaker
2*3W
2*3W
2*3W
2*3W
2*3W
Front Camera
w/o
w/o
w/o
w/o
w/o
Language
Multi-language
Multi-language
Multi-language
Multi-language
Multi-language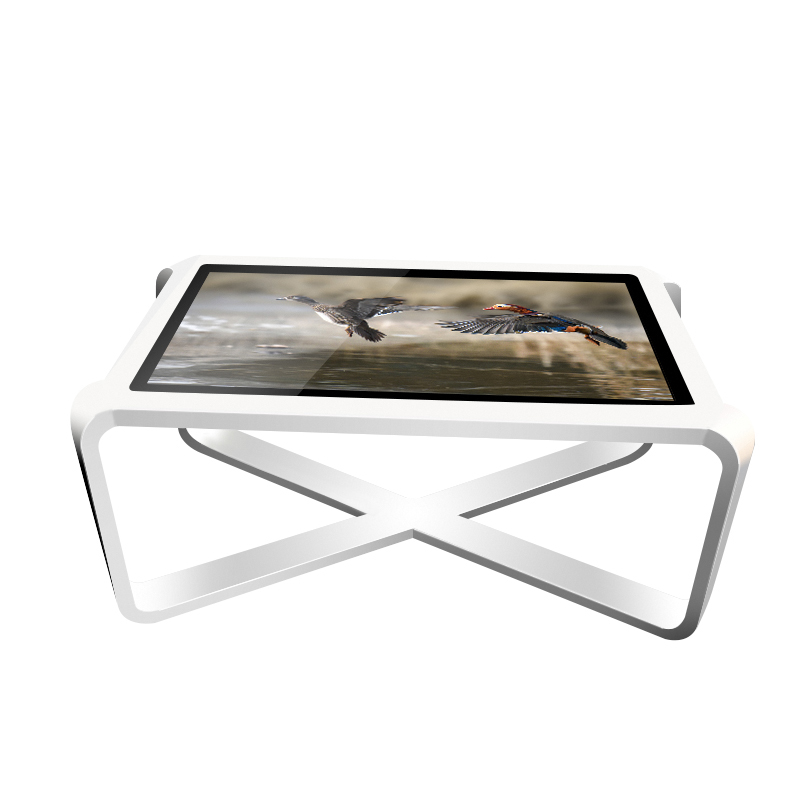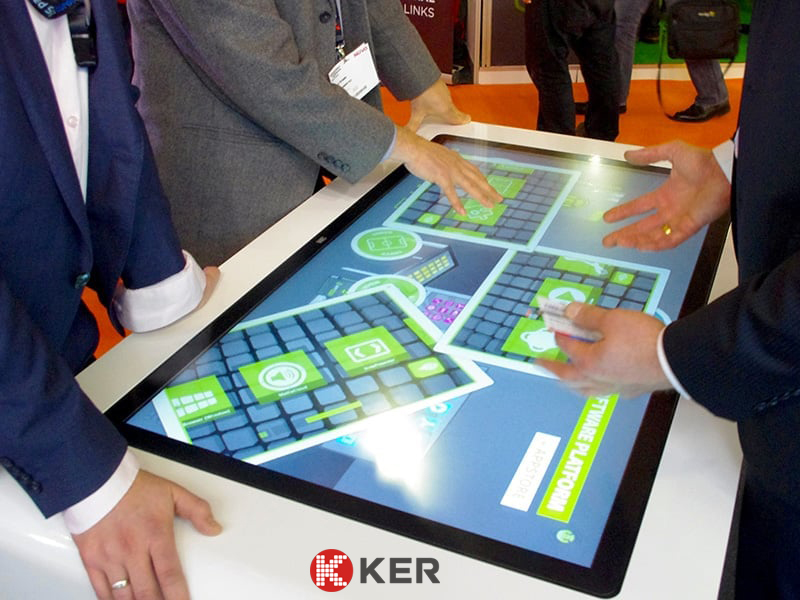 ---
Previous:
KER-TG03B 27" Hotel Self Check-in Kiosk
---